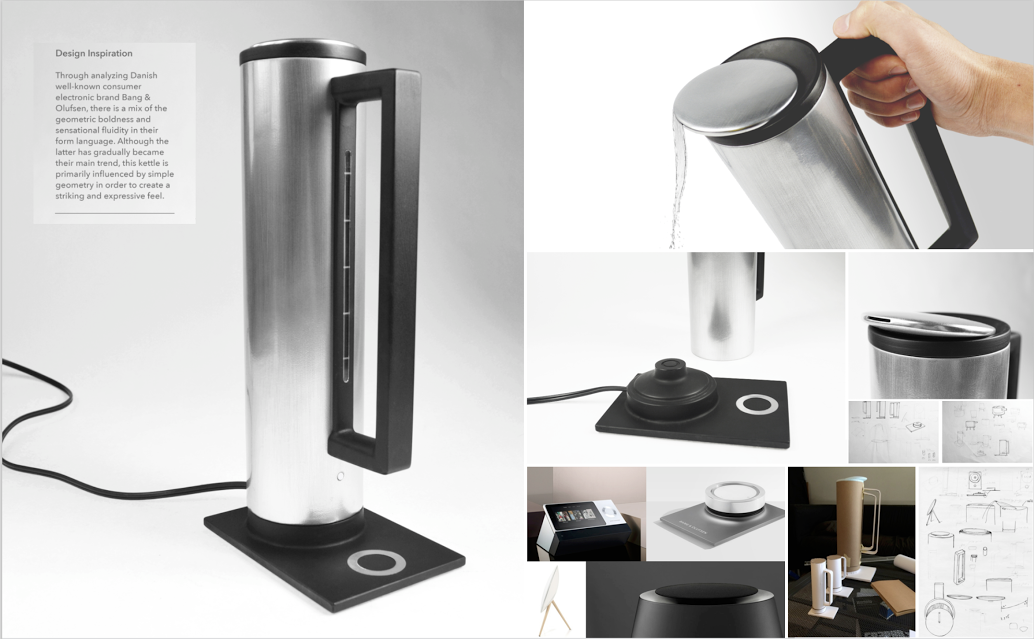 Prototyping Form
Prototypes and models are valuable tools for designers. Whether it be a series of quick sketch models to explore forms, a beautiful appearance model to communicate the details of design, or a works-like model to evaluate functionality, a tangible physical object is unmatched in its ability to communicate. Gaining proficiency in prototyping form not only improves communication and presentation ability, but expands designers' abilities to imagine, understand and develop three dimensional forms.
In Prototyping Form, a 3-credit Special Topic Studio, students generate intentional, communicative and emotive three-dimensional forms while learning methods for using models to imagine, test, present, and validate a design. They explore modeling as a method of sketching, evaluating, and communicating ideas; various hands-on modeling types and techniques; design processes and professional practices/presentations; building-to and reading from schematics; various rapid prototyping methods, form languages, aesthetic styles, and functionalities; ergonomics; and craftsmanship in fields such as handheld, tabletop, desktop, kitchenware, small scale furniture and/or toys.
As Ayako Takase, the leader of the course, described, "as a professional designer, you must seamlessly incorporate hands-on processes into all of your design phases. You figure out so much more in three dimensions than on paper — it's just not comparable. This course helps students build that integral aesthetic intuition through practice. I enjoy teaching the course because it develops skills that I strongly feel all designers should have at their cores — a hands-on process, a keen eye for beauty, user centric and empathetic design, and ergonomics. And of course, seeing students evolve and apply their knowledge is always so rewarding."